So, you have decided to get married and you are looking to book your wedding band in Ireland. Your entertainment plays a huge part on the day and it will really make or break your wedding. Choosing your entertainment can become a bit of a challenge, you need them to reflect your personality but also appeal to your guests. A sign of a great wedding band is when you see everyone up on their feet dancing and everyone is having an amazing time. You really need to check out the wedding bands videos, wedding band websites, and even go to a showcase to see them in live action. Here, I have rounded up a list of the 20 best wedding bands in Ireland for 2021:
Playlist – Your Dream Band
You're looking for an award winning band with verified five star reviews from real couples. You want a band that has the experience, expertise and entertainment factor to cater for all your guests no matter what generation. You need a versatile band with a vast repertoire that includes all the very latest chart topping hits as well as the all time classics and everything in between. Essentially, you're looking for your dream band! You've found them 🙂 PLAYLIST tick all of these boxes and more to deliver an unforgettable show at your wedding.
Blacktye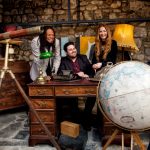 Blacktye is Ireland's most versatile and premier function wedding band. They offer a wide range of versatile music styles which include rock, pop, soul, modern and nineties dance tunes, jazz, and even a bit of Ceili and waltz. If you are seeking a lively, talented, and experienced group, then these are the people for you.
Perfect Day Band
Perfect day band is the only full-time group in Ireland that comprises of both male and female lead singers up front. They have become renowned for their outstanding talent, exceptional vocalists, and being the most interactive group with an audience. They don't just sing, they will create an amazing atmosphere at every wedding.
The Vinyl's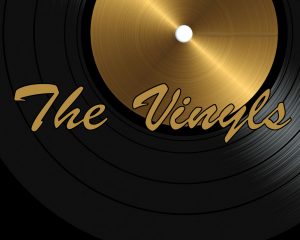 The Vinyl's are a 4-piece crew with over 10 years of experience filling dancefloors in Ireland with exceptional music. They are a wedding band for music lovers. They can play a variety of different styles of music from Elvis to Stevie Wonder, Bruno Mars, AC/DC, and many more. They are dedicated to filling your dancefloor and taking care of great music.
Gossip Band
Gossip band is a 5/6-piece wedding band consisting of both male and female vocalists. They have become one of the best sought after party bands in Ireland. They can play a huge array of different styles of music from classics to contemporary. They are complete entertainers and will guarantee an exceptional performance every time.
The Suitcase Trio
The suitcase trio will take function music to a whole new level. They have a very diverse set list of songs with everything from rock hits, 90's dance covers, and so much more. They promise to keep the dance floor full and everyone in party mode with their unique sound and amazing performances.
The Hitmen Trio
The Hitmen Trio are a multiple award winning 3-piece wedding band. There passion, energy, and originality will keep your dance floor full and rocking all night long. They only perform with amplified acoustic instruments which would create a sound like no other. If you are seeking a unique group of entertainers, then these are the guys for you.
The Buachaills
The Buachaills take pride in themselves in providing high-quality entertainment for weddings. With every live performance, the audience will be buzzing with excitement.  They will cater for all music types from country, ceilidh classics, rock hits, and many more. They offer one-stop shop ultimate wedding package with everything included, even a fun photo booth.
Blue Moose
Blue Moose "A Moose Bouche" they will take your special day to a whole new level. They are a high energy rock and pop band that provide classic wedding floor fillers with rock, waltzes, disco, and much more. If you want your guests strutting their stuff all night, then this is the band for you.
Panic Animal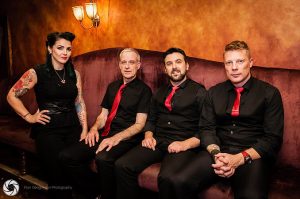 They have become one of Ireland's greatest sensations for entertainment and DJing. Panic animal should be your number one choice as they can create a party atmosphere and get everybody on their feet dancing. With their years of experience, they understand how to entertain an audience and most importantly they know their music.
A Few Good Men
A few good men are known for their reputation for exciting entertainment and are one of Ireland's leading and most popular wedding bands. If you are looking for the simple wow factor, totally unique entertainment, and a set list of music to suit everybody, it simply must be a few good men.
Pink Champagne – We fill dance floors are an awarding winning wedding band in Ireland. Every award that can be won has been won by this band. Together with same band members for over 17 yrs is testament to the quality of service and experience they bring to every wedding.
Electric Blue Band
Ireland's leading 5-piece live wedding and party band. This group is the perfect solution for all your entertainment needs. A very versatile band performing all genres of music with a modern approach to every performance. They offer great wedding packages which include everything from the band, DJ, and the ceremony music.
Anchormen Band
With Anchormen, you get three professional singers and musicians. They are experts at keeping the dance floor full all night with their medley of different music from old school rock, jive, swing, country, pop, funk, and many more. They can guarantee a party that you will remember.
The Trips
The trips are a rare wedding entertainment band that will consistently deliver an outstanding performance every time. They are fun and interactive performers playing real music that will have your guests on the dancefloor right from the beginning.
The LOLS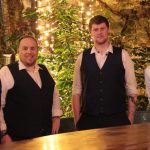 The LOL'S are 100% committed to making every performance an outstanding success. As an entertaining and energetic group, they take pride in delivering world-class performances at every venue every time. They are what you call entertainment at its best.
The Suite
The Suite is one of the best wedding bands on the scene who will meet your expectations every time. They are all fantastic musicians, sharply dressed, offer all-around entertainment and offer an impressive set list of songs to suit all needs.
Blush Wedding Music
Blush Wedding Music are a great band that offer great package deals for band, choir, pre-reception, and DJ services across Ireland. They play great music, and everyone will have a cracking time. If you are seeking a night that is extra special, these are the people for you.
The Ratzinger's
The Ratzinger's are a hugely popular wedding band in Ireland. They provide an unforgettable and energetic show every time. They are renowned for their impeccable track list, attention to detail, and reliability.
Backbeat Band

Backbeat will go that extra mile for everyone to ensure the entertainment and their performance is nothing short of spectacular. Entertainment and Music are what they do. They can guarantee guests of all ages a night to remember with their amazing repertoire of songs.
The Favours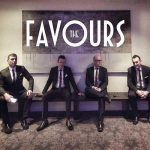 The favours can offer an exceptional repertoire of songs, excellent stage presence, snappy suits, and unforgettable sound and experience.
The Electrix
The Electrix have a vast amount of experience in the music industry and are an award-winning wedding band. They can tailor their song set list to suit your needs and can offer everything from modern to classic hits. They will make your night one to remember.