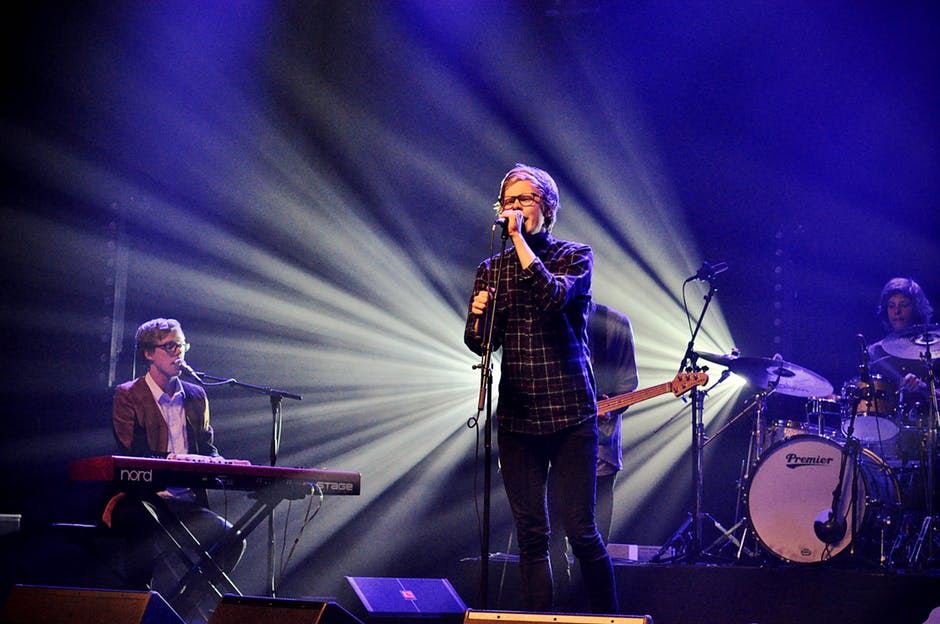 Your wedding entertainment plays a massive part to your wedding day. It really is the heart of your big day and getting it right is paramount not just for you but also for your guests. Choosing the right band can be tricky sometimes as you want to ensure that you pick the right one that will have everyone up dancing and having a great time for the entire wedding day. It is important to do your research and have a look at all the bands websites, check out a showcase that they may be playing at, and most importantly read the reviews that they have received from previous couples. Reviews play a massive part also in helping you choose your favourite wedding band. So, let's look at the most reviewed Irish wedding Bands online:
BlackTye
Blacktye is Ireland's premier and leading function wedding band. There versatile selection of music styles is second to none some of which include pop, rock, soul, modern, jazz, and so much more. They are a talented, lively, and an experienced group.
Perfect Day Band
Perfect Day Band comprises of both male and female lead singers up front and the one band in Ireland to comprise of this. They are fun, energetic, and interactive which will make an amazing atmosphere at every wedding.
The Buachaills
The Buachaills will cater for all types of wedding music some of which includes rock hits, country, ceilidh classics, and so much more. Their energy with every performance is second to none and they will have your guests buzzing with excitement every time. They offer the ultimate wedding package even including a photo booth to entertain your guests.

Top of the Popz
Top of the Popz wedding band comprises of a young, energetic, and talented 4-piece band. They are a contemporary and exciting wedding band. Their music will cater to all age groups. If you are looking for a professional service and a great night of entertainment these are the guys for you.
The Suite
The Suite wedding band will exceed your expectations everytime they perform. They are one of the leading wedding bands Ireland has to offer. They are all exceptional musicians, offer all-around entertainment, sharply dressed, and offer an impressive list of songs to cater to all ages.
The Trips
There professionalism and energy will have your guests up on their feet dancing from start to finish. They deliver an outstanding performance everytime they perform. They are an interactive and fun band and play real music to suit everyone's needs.
Playlist
Playlist is your dream wedding band and consist of 4 outstanding musicians and vocalists. They are a totally live wedding band who will knock your socks off with their entertainment skills. They offer the experience and entertainment that will cater to all guests no matter what age. They offer a wide selection of different music styles from chart-topping hits, classics, and so much more. They are the band for you if you are looking for an unforgettable show at your wedding.
Electric Blue Band
Electric Blue Band consists of a 5-piece live act band and is the perfect addition to your wedding day. They perform all genres of music to keep your guests entertained. They are available throughout Ireland and are sure to keep your guests dancing till all hours of the night.

The Vinyl's
The vinyls have over 10 years of experience in the music industry and consist of 4-piece crew band. This band is a wedding band for music lovers. They play all types of different music from Bruno Mars, AC/DC, Elvis, and many more. They are all exceptionally talented people and are dedicated to filling your dancefloor all night.
Back Beat Band
Back Beat Band is an entertaining and engaging live wedding band. They are all superb musicians and have many years of experience in the music industry. They are nothing short of spectacular when it comes to entertainment and their performance. You and all your guests are guaranteed an amazing night to remember.
Pink Champagne Band
Pink champagne is an award-winning wedding band in Ireland and brings years of experience to the wedding industry. If you want your dance floor full then these are the band for your wedding day. They bring quality service and experience to every wedding.
Panic Animal
Panic Animal has become one of Ireland's wedding band sensations. If you are looking to have the dance floor full all night and an exciting party atmosphere this band should be your number one choice. Their music caters to all tastes and age groups. They understand how to entertain a wedding couple and their guests to the maximum. They know their music inside and out. You will be offered a night to remember and memories that will last a lifetime.